AsiaPac is proud to be the winner for Partner Value (SMB) at the Channel Asia State of Innovation Awards 2020
Published on 13 April 2021
AsiaPac kickstarted the new year by winning several accolades at the Channel Asia State of Innovation. The company's unrelenting efforts to bring cutting-edge technologies to SMBs and help them fuel innovation were recognized at Channel Asia's State of Innovation virtual experience and showered with multiple accolades across different categories.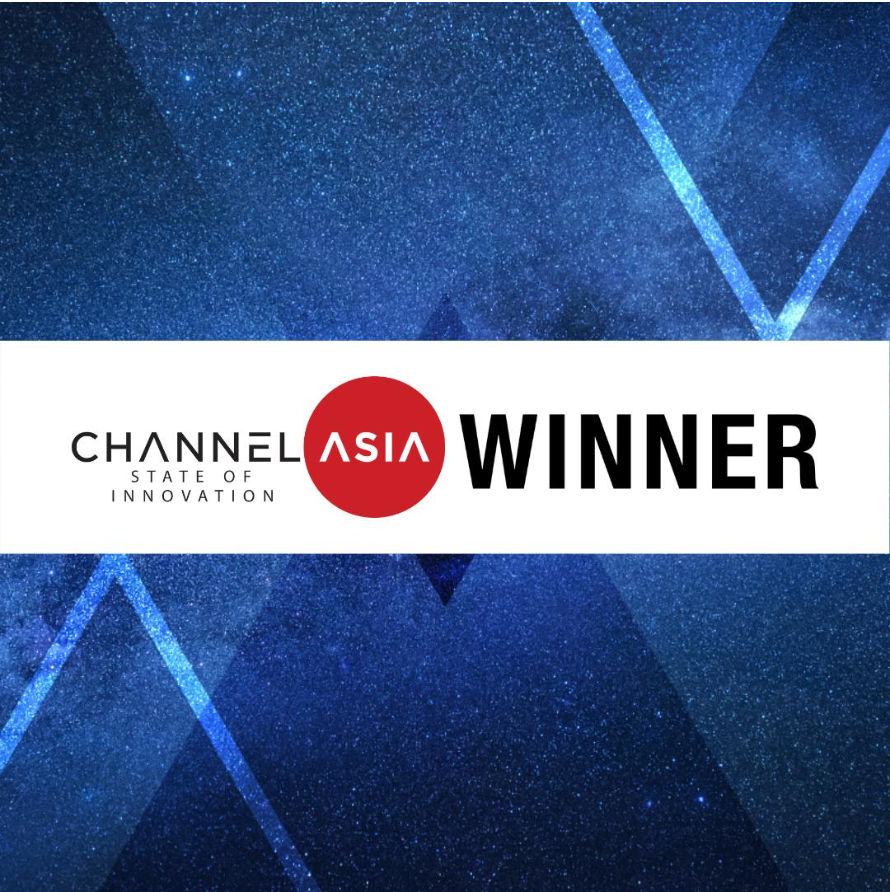 AsiaPac won the Channel Asia Innovation Award 2020 under the Partner Value (SMB) category for adopting the role of a trusted technology advisor and delivering the highest partner value to its customer. The Innovation Awards received a record-breaking 332 nominations from organizations across the Asia-Pacific region. Over 45 partners made it to the finalist shortlist, which was finalized by an IDG (International Data Group) shortlist committee. All candidates were analyzed against various parameters, including customer value and innovation, and AsiaPac emerged as the winner.
The judging panel honored AsiaPac with the award for the invaluable contribution they made as a trusted technology advisor to a not-for-profit welfare organization, Fei Yue Community Service Centre. Fei Yue was faced with the prospect of escalating cost centers on account of unoptimized IT infrastructure. AsiaPac developed a tailored managed services portfolio for Fei Yue to manage multiple site locations, from device deployments to application roll-outs, easily and cost-effectively. As a result, the Singapore-based not-for-profit realized substantial cost savings and efficiencies across hardware, software, services, and maintenance.
Besides winning the Innovation Award in the Partner Value category, AsiaPac was also Highly Commended in other award categories, naming the 'Emerging Technology for Cloud' and 'Management Excellence' by Andrew Cheng, the Managing Director of AsiaPac.
With a slew of awards at both organization level and individual level, AsiaPac has consolidated its position as the leading technology provider for businesses, especially SMBs. Furthermore, with accolades across a diverse set of categories, including innovation, , and management, AsiaPac's team once again demonstrated their unwavering commitment to fueling organizations' business success in the region.
A Legacy of Excellence That Spans 30 Years
Although 2020 Channel Asia's State of Innovation Awards consolidated AsiaPac's preeminence in the areas of innovation and customer value across the Asia-Pacific region, this isn't the first time the company has received recognition for its contributions. Indeed, AsiaPac has won the Channel Asia State of Innovation Awards 2019 – Emerging Technologies (Digital Transformation).
In fact, the organization has consistently won several accolades for the past few years, starting way back in 2000. In 2020 alone, AsiaPac won multiple prestigious awards, including Hitachi Elite Partner FY20, Huawei Top Potential Partner FY20, M.Tech Million Dollar Club – Top Achiever 2020, HPE Reseller of the Year 2020, Veritas Platinum Partner FY20, and several others.
To view the complete list of accolades AsiaPac has received, click here.
Tags: AWS, azure cloud, Azure VMware Solutions, channelasia, Cloud, Cloud Transformation, device deployments, digital innovation, Digital Transformation, digitaltransformation, Hitachi Content Platform, Hitachi Vantara, Hybrid cloud, innovation, Multi cloud, SMB, SMBs, technology, technology provider, Virtual Storage Platform, VMware, VMware Cloud on AWS,
Other blog posts you might be interested in: