Why Singapore Businesses Need Managed IT Services in 2022
Published on 24 May 2022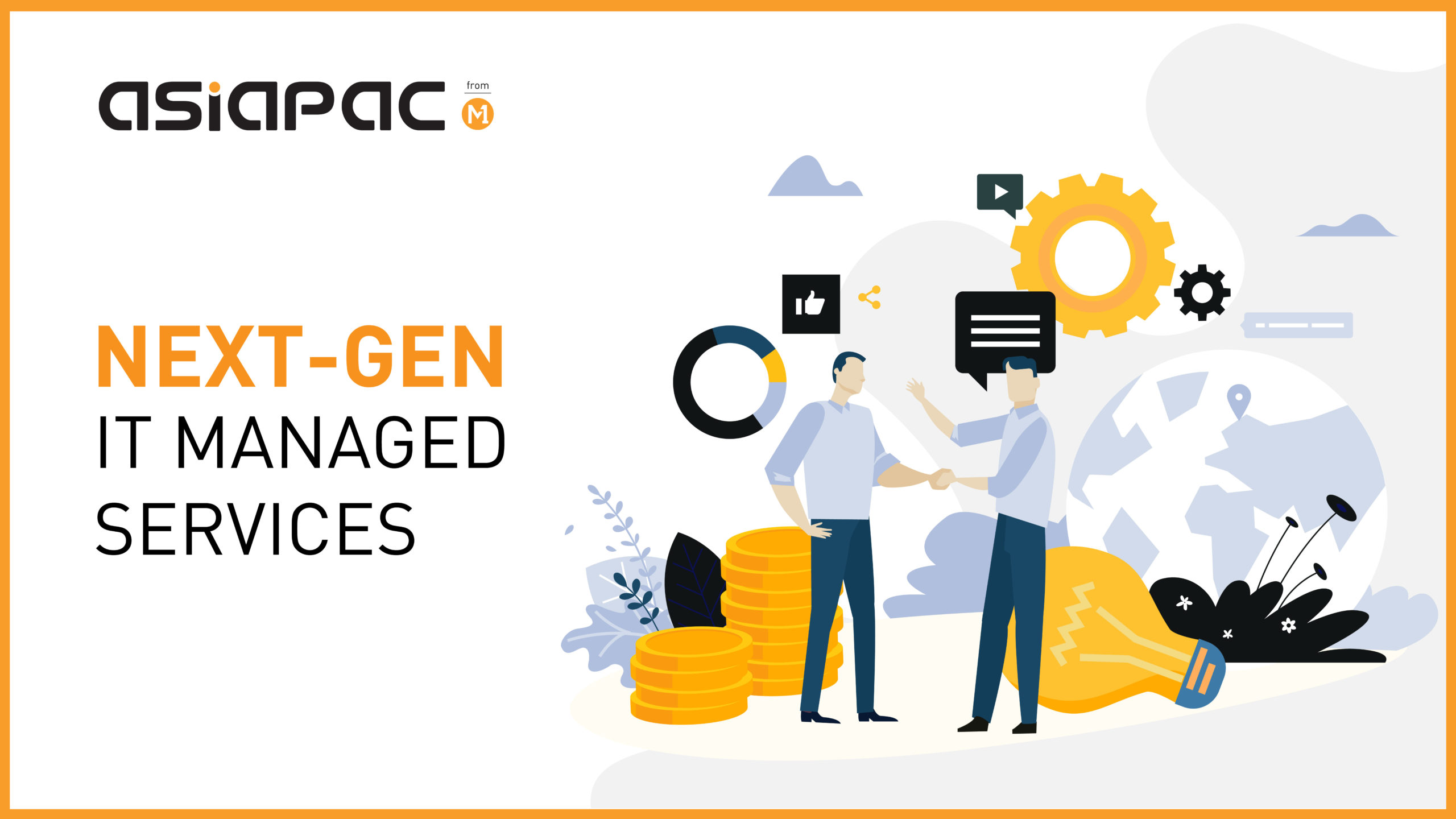 The digital landscape is tumultuous. Imagine running everything seamlessly, as usual, then an ill-timed outage happens, spelling disaster for your business. According to Singtel, Singaporean companies lose about US$1 billion a year due to unforeseen downtime, from not just lost revenue but also data loss and recovery and delays in product development.
While you may feel confident in your current IT infrastructure, it is paramount to manage your day-to-day IT environment effectively. On May 19, 2021, Salesforce, the world's leading CRM service provider, experienced an outage that rendered thousands of companies unable to access their software, disrupting many worldwide businesses. The cause? Poor decision made by taking shortcuts in routine procedures.
 Why are Managed IT Services Essential to Businesses?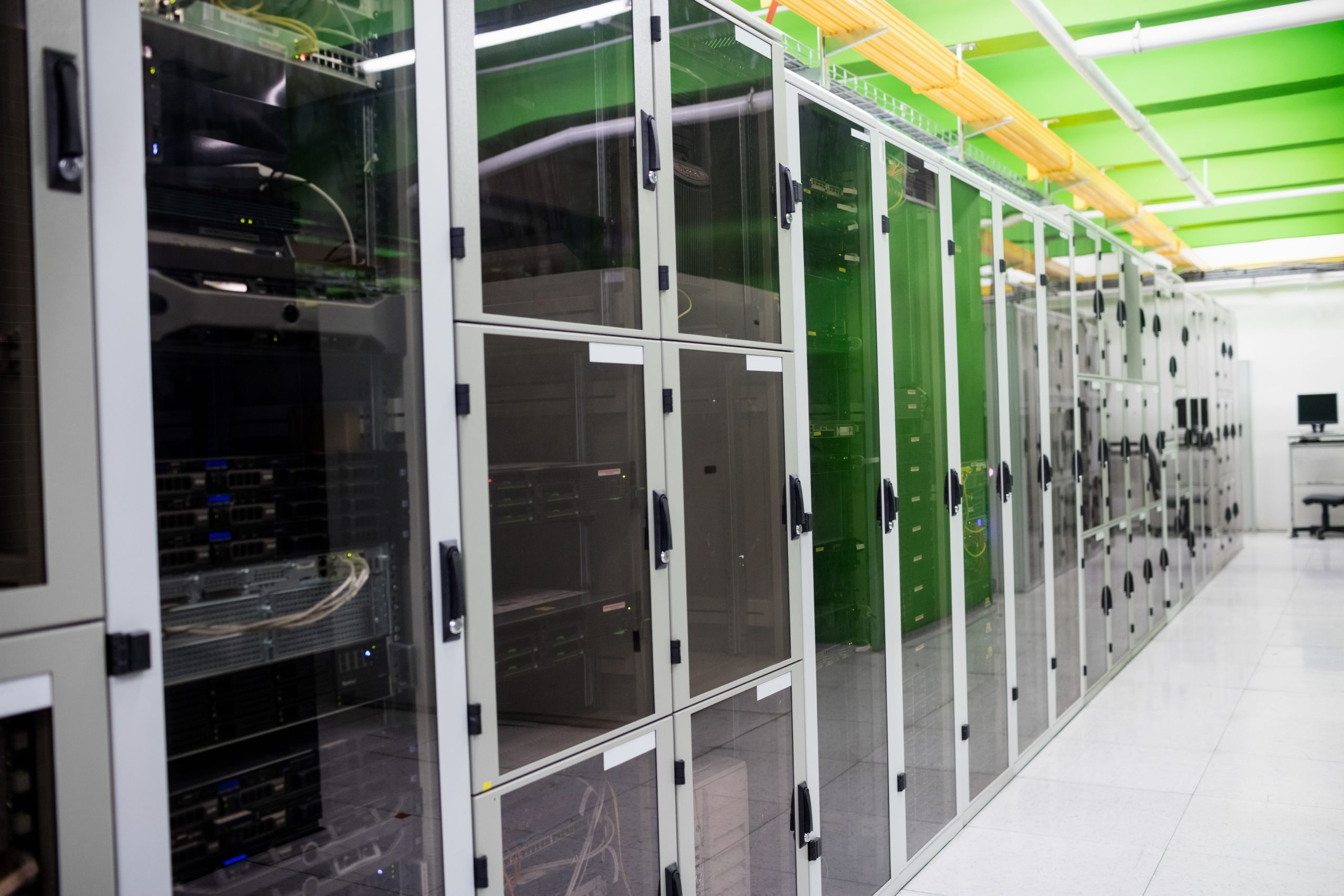 Managing IT is not about preventing outages but also safeguarding your business against cybersecurity attacks. Just recently, in March this year, Google issued warnings to the 2.6 billion people who use Chrome browser to expect an upward trend of cyberattacks. The culprit? Vulnerabilities in software, which cybercriminals exploit.
While you may feel that an outage in your company is not as damaging as an outage in Salesforce, it never hurts to be more safe than sorry. According to a study in 2018, an alarming 69% of Singapore based businesses admitted that they were unprepared for cloud service outages and have yet to evaluate the impact that comes with it. However, there is a simple solution. Entrusting the management of their IT to a trusted provider of managed IT services in Singapore  can be a fuss-free, cost-effective way to guard against such unforeseen circumstances.
When you entrust the management of your IT to AsiaPac, we provide an integrated Managed Services IT framework that optimises IT operations so that you can allocate additional resources and time to other aspects of your business for more productive activities to drive growth. 
Below are some of the packages that we offer:
Managed IT Backup Services
Our Managed IT Backup Services in Singapore help to ensure that your critical data is always secured and protected. Our engineers will assess your data and create a comprehensive backup plan. In addition, we will install our enterprise Cloud-based backup and recovery solution as part of our service. We will perform regular checks on the integrity of the data and ensure that resources are utilized efficiently with regular reporting. We also provide Disaster Recovery options Where such services aim to retrieve lost data and restore operations should critical systems fail or site outages occur.
Managed Endpoint Detect & Response (NextGen AV)
Guard your IT infrastructure against ransomware with our Managed Endpoint Detect & Response (EDR) programme. Unlike run-of-the-mill antivirus solutions, a Managed EDR programme can roll back devices to their pre-infection state at the click of a button. Managed EDR also leverages Artificial Intelligence to detect threats and provides real time monitoring. It also prevents threats before they emerge, staying ahead of even the latest ransomware technology. Say goodbye to manual, inefficient virus scans. Have a peace of mind knowing your systems are monitored in real-time and guarded, around the clock.
Email Protection and Archiving
According to Earthweb, out of all the emails sent in the world daily, a whopping 3.4 billion are phishing emails aimed at unsuspecting individuals. Closer to home, the Singapore Police Force reported that victims in Singapore had lost at least S$633.3 million to online scams in 2021. With email scams rising, Outlook and Gmail native functions are unable to effectively keep harmful and malicious emails out. More sophisticated methods would be needed.
AsiaPac's email protection and archiving programme combines malware detection and antivirus technology to give you the best of both worlds. We monitor your company's emails 24/7, and our round-the-clock defence system takes out threats before they ever emerge.
Reasons to Choose AsiaPac's Managed IT Services: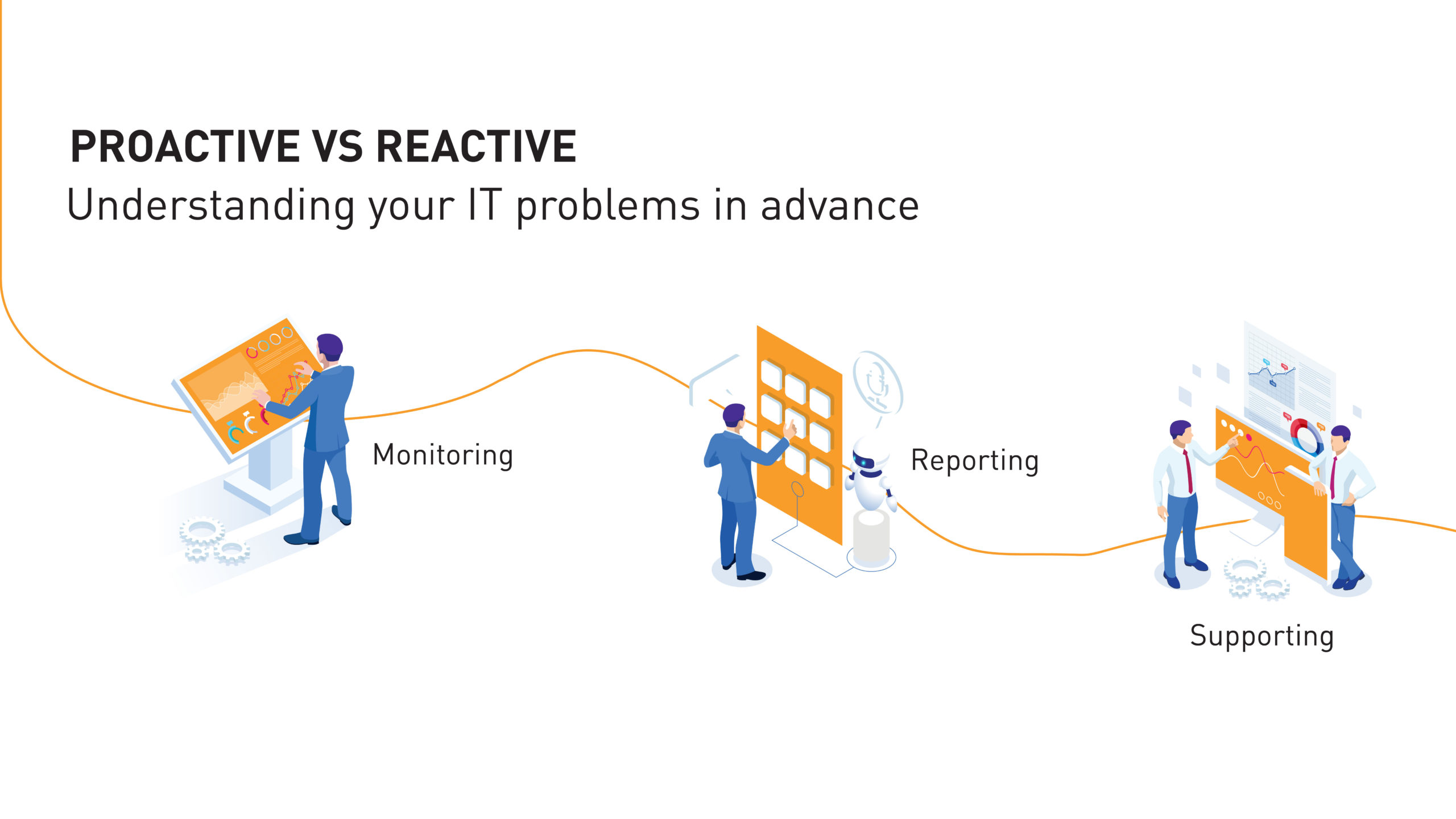 Proactive and Comprehensive
When you engage AsiaPac, we are not just there to help you resolve incidents after it arises.  Our professional managed services support team strives to proactively help you develop and maintain a robust IT infrastructure and network. This is to prevent any issues and unwanted incidents even before it happens whenever possible. We delve deep to understand your IT requirements in advance and manage your IT environment as if they were ours. No shortcuts, as we believe in giving clients the most out of us.
Round The Clock Support
We remain vigilant and watch over your IT systems so that you may rest soundly in bed.  We will closely monitor your systems 24 hours a day, seven days a week, 365 days a year. Our state-of-the-art Next-Generation United Operations Monitoring Center (UOMC) keeps track of all your networks and equipment and delivers predictive information round the clock.  We detect impending equipment failure before it happens, streamlining IT incident management. Moreover, we have skilled IT support specialists on standby at our centre, ready to react swiftly to any incidents.
Affordable, Flexible Packages
While we offer our clients affordable, comprehensive packages, we understand that one size does not fit all. Every business operates differently and will have different IT needs and service level expectations. Hence, we allow the mixing and matching of various programmes to meet and supplement your needs. As a result, you will not have to worry about paying for underutilised services.
Increased Business Productivity
Say goodbye to strings of alerts in server logs, hosts of failed backups and swarms of notifications. Companies often sweep minor tasks such as software updates under the rug. However, doing so may result in a large backlog of miscellaneous tasks requiring precious time to rectify or even business outages.
Our services can improve your organisation's productivity by keeping track and updating inventory reports. Therefore, we can eliminate outdated network information, discrepancies or inadequacies before recommending and performing necessary upgrades.
We Make IT Easy.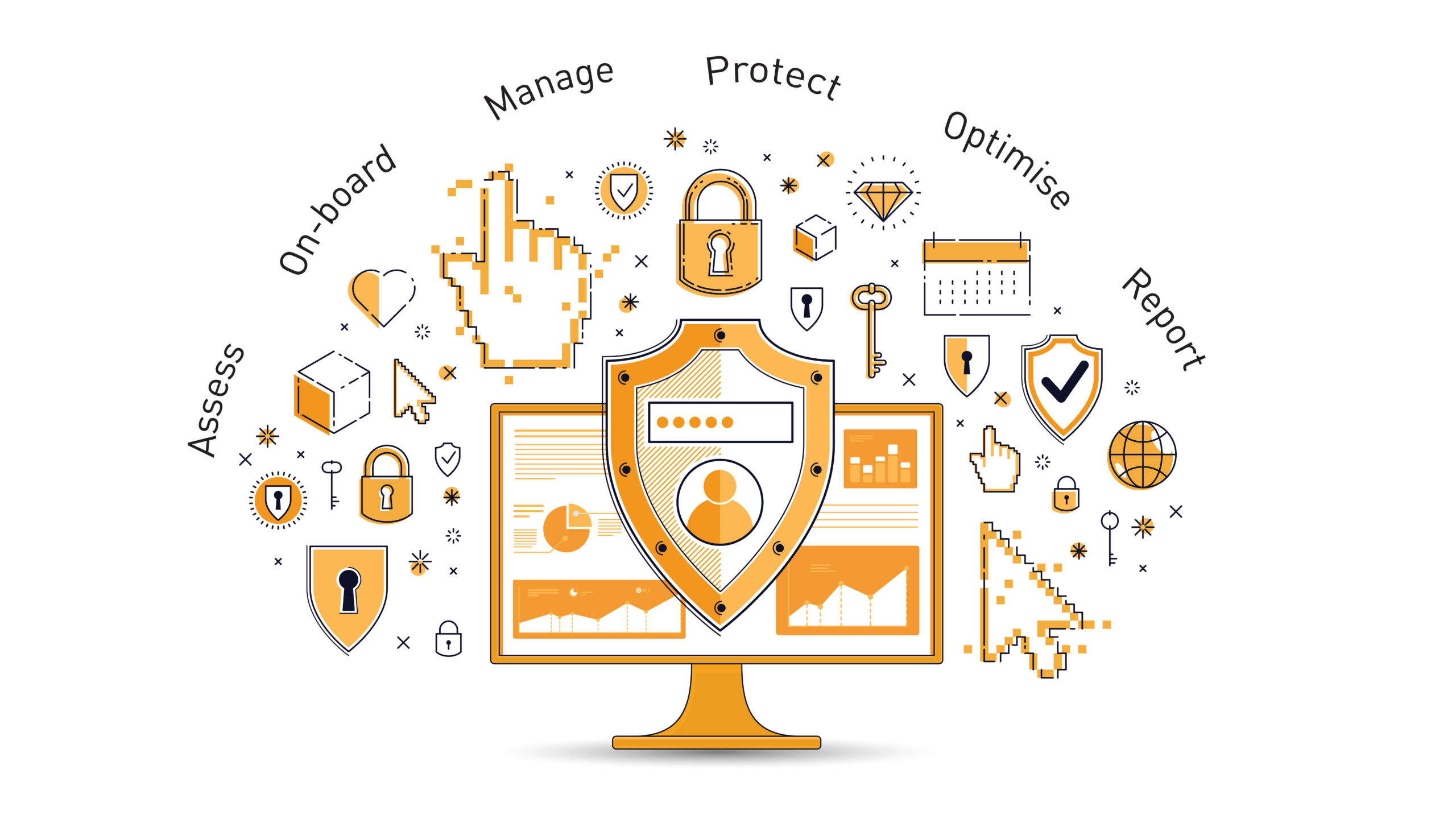 Leverage technology to execute your business and growth strategy and not be fearful of using it. We will help eliminate the nightmare of outages or cybersecurity attacks. AsiaPac's holistic slew of managed IT services in Singapore takes care of all issues, large or small. We pride ourselves on delivering reliable service so that you can focus on your business objectives. Start your journey to fuss-free IT management today, and contact us for a free, non-obligatory consultation.
Tags: Cloud-Based Backup & Recovery Solution, Disaster Recovery, EDR Programme, Email Archiving, Email Protection, Endpoint Detect & Response, IT Backup Services, IT Infrastructure, IT Management, Managed IT Services, Managed Services,
Other blog posts you might be interested in: