Device as a Service: Aiding in Digital Transformation for the Education Sector
Published on 25 November 2021

What is device-as-a-service and how can it help digitally transform the education sector?
Device as a Service (DaaS) model provides a highly customisable solution for businesses, government agencies and schools. It eliminates the time and expenses of buying, configuring, and deploying hardware without sacrificing IT performance. Organisations will now have the ability to flexibly scale their device needs, deploy and manage them efficiently and enhance cybersecurity measures across all of these important assets.  
The Covid-19 situation in the past two years has accelerated new technology adoption and device deployment, forcing organisations to quickly adapt to remote work and online studies setups. Leveraging the DaaS model, many organizations have been able to deploy and manage their entire suite of devices in a cost-effective, flexible and secure way.
According to research done by Accenture, no manufacturers were offering DaaS as an option in 2015 compared to 65% in 2019. This signals a move away from large device purchases and in house management and maintenance of all devices. DaaS Solutions allows businesses of different sizes to enjoy seamless scalability, robust security features and cost savings when they make this switch. Logistically it may seem too good to be true and with numerous moving parts involved this could very well be the case. That is why it is important to seriously consider the service partner you engage and ensure they have the capacity and experience to ensure a successful transition to this new service model and gaining maximum benefits from adopting it.
In this article, we take a look at what is DaaS, the values of switching to a DaaS model and how AsiaPac has successfully implemented this model to digitally transform the education sector in Singapore.
What is device as a service (DAAS)?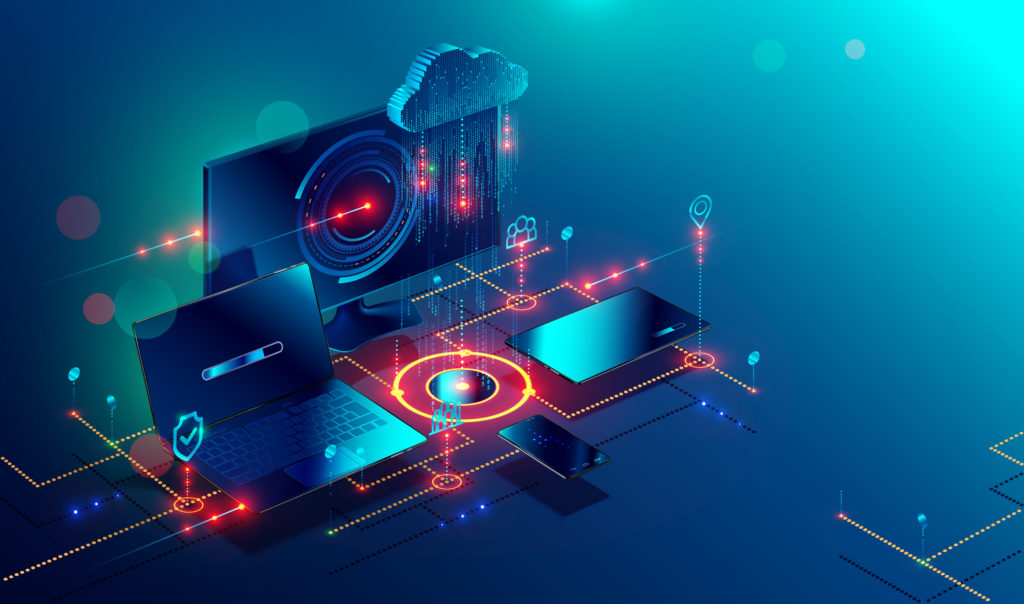 Device as a service is a supply chain model. It offers a scalable solution for organisations to get the hardware they need bundled with a variety of software and services tailored to each user.
Established ICT provider such as AsiaPac (Read More about how AsiaPac became an authorised Apple Reseller) are poised to offer cost-effective and optimized DaaS solutions. Why? We are accustomed to providing tailor-made solutions that effectively match user persona to the best possible hardware and software services to get their job done as productively as possible. We identify the right device for users based on their environment, job scope and technology needs. Furthermore, the DaaS model does not limit the solutions we provide our clients to only one vendor, one device or one operating system to support the software they need.
What are the key benefits of the DaaS model?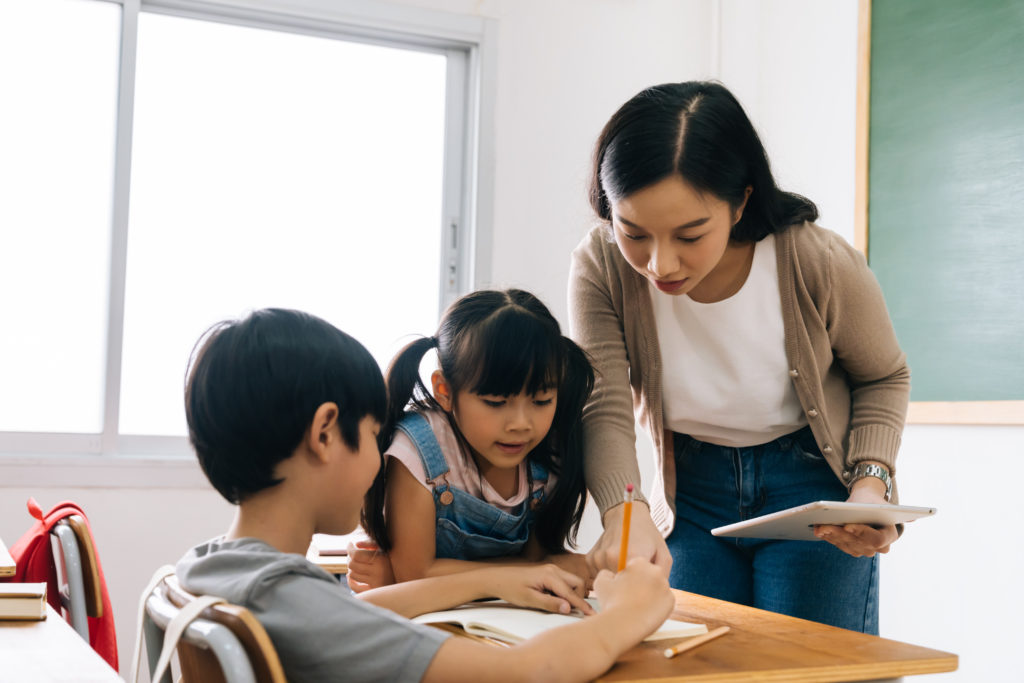 There are numerous benefits to the DaaS model but with any type of change, there is inertia and hesitation. Covid-19 has forced many sectors to consider this model due to a variety of reasons.
Subscription-Based Pricing
In these uncertain times, instead of a significant device upfront capital expense, organisations can enjoy a far more comfortable monthly subscription cost for a full suite of services. This includes hardware, software, maintenance and management.
Scalable and Flexible Solutions
Ideal for businesses looking to expand in the future. The DaaS model allows organisations to scale both ways on an as-needed basis. With new devices constantly being rolled out, this flexible solution also supports updating to newer devices more frequently giving users the best options on the market.
Dedicated Workplace Support and Management
By outsourcing the workplace support and management to a qualified DaaS vendor they take care of the necessary onboarding services required to get new users up to speed with their new devices in as short a time as possible.   The IT department will no longer get bogged down by providing:
service desk support or track and manage device health,

warranty and lifecycle management for every piece of hardware in the organization.
Application of A DaaS Model in the Education Sector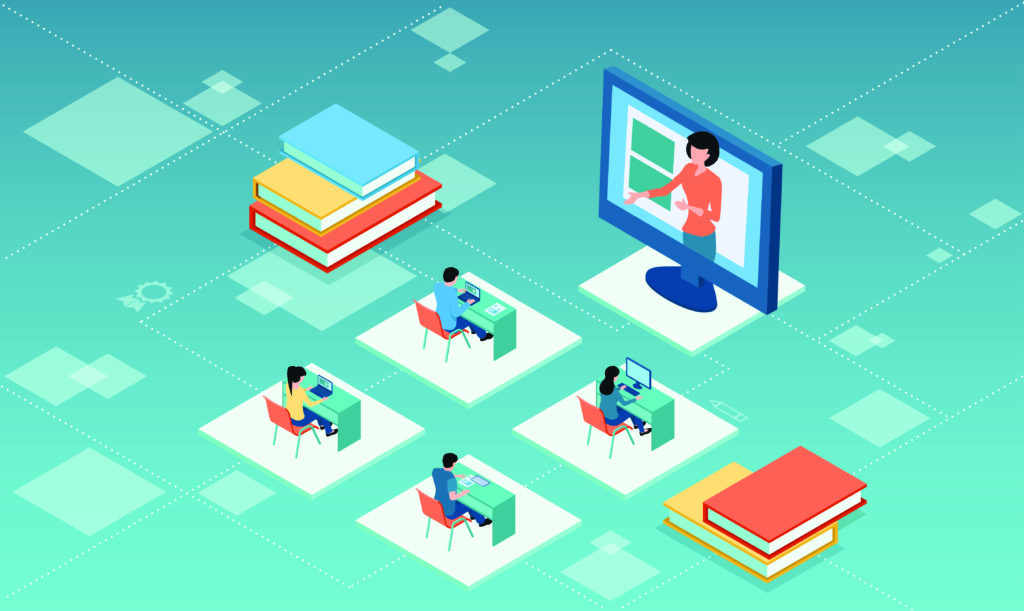 As Blended Learning is set to become a key feature of the schooling experience in the coming years, the education sector has to set up the necessary technological infrastructure required to support this. As part of the National Digital Literacy Programme (NDLP) launched by the Ministry of Education (MOE) last year, all secondary students will own a personal learning device (PLD) by end-2021.
With every secondary school student set to own a Personal Learning Device (PLD) with a Device Management Application (DMA) installed. By the end of this year, the PLD roll out presents three key challenges:
i. scale (over 20 000 students),
ii. time (approximately 1 year to deploy devices) and
iii. overall management of the health and lifecycle of all devices.
i. Scale
Device Logistics and Deployment
The vast scale of getting PLDs to every student in a short time span was a challenge that we solved with smart tech. We maximised digital technologies to ensure a seamless and structured device logistics and deployment strategy was in place. We developed an innovative one-stop portal to track deployment orders. Also, list packages for warehouse delivery with bar-code scanning to streamline the process. and ease on-site deployment. Students signed off digitally and received an e-receipt for record. Automated Robotic Process Automation (RPA) bots were also introduced for back-end billing processes.
Onboarding New Devices
We facilitated the endpoint device deployment to most schools across Singapore. Next, we put in place the necessary onboarding infrastructure to help students engage easily with the new devices. In addition, we created an intuitive and automated self-enrollment process, providing a dedicated call centre to manage inquiries. With this in mind, it will continue to assist the client organisations (schools) in managing their student's devices.
ii. Device Management
Manage All Device Applications Remotely
The Device Management Application (DMA) installed on all Personal Learning Devices (PLDs) supports the development of students' digital literacies. It also enables them to become self-directed, collaborative learners.
The DMA's Classroom Management Service helps teachers through its intuitive, easy-to-use platform. They can actively monitor and control the student's use during lesson time to improve student management and deliver effective lessons.
The DMA's Mobile Device Management Service also helps educators facilitate the remote use of teaching and learning applications. Schools can install useful teaching and learning resources to enrich the overall education experience for their students.
All PLDs presented to students come equipped with the necessary software. In addition to that security features which the respective schools agreed upon.
Up To Date Security Features and Access Control
With great power comes great responsibility. Empowered with the DMA, schools will have the discretion to decide which website and applications to enable or disable on students' PLA. Teachers will be able to restrict inappropriate websites – such as adult and extremist content, gambling and gaming sites. Furthermore, installing security software will allow security patches to update automatically and protect against hacking and other cyber threats. 
iii. Monitor Usage Levels
The PLD rollout for Blended Learning involves preparing students for the new technology. It also encourages sharing best practices to effectively manage PLD usage. Educators can monitor usage levels via the DMA both in the classroom as well as remotely. This allows schools to address the excessive and inappropriate use of PLDs. It also encourages healthy habits to reduce the stress digital devices have on eyesight and other long term health concerns.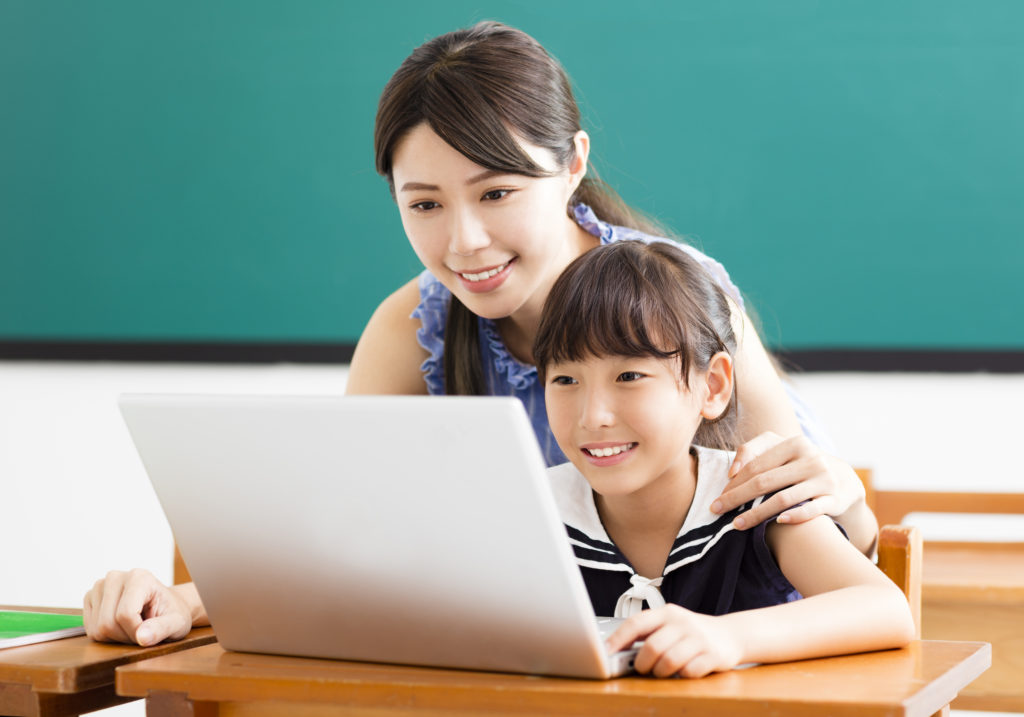 Rising to the challenge, AsiaPac conceived a new, smart and holistic Digital Workplace solution. Designed with the education sector in mind, AsiaPac's Digital Workplace solution and Device Management Application will enrich the digital experience for students, teachers and administrators. 
Contact us today to find out more!
Tags: AsiaPac, AsiaPac Managed Services, Device as a service, Device Leasing, Digital Transformation, ICT As A Service, ICT Solutions, Solution Provider,
Other blog posts you might be interested in: