5 Key Benefits of Using AsiaPac Managed Services
Published on 08 April 2020
In a recent study on the impact of technology disruption on businesses, 30.7% of the responding enterprises reported that it had a negative impact on them.
Digital technology is firmly driving innovation and injecting disruption into every industry, country, and economy. Spurred by these challenges, organizations are looking to their own IT departments for solutions. Today, IT has grown beyond its support roles and is now the source of out-of-the-box ideas, innovation, and competitive advantage for many businesses.
While large enterprises are able to channel massive resources towards fully leveraging the potential of digital technologies, SMEs cannot muster a similar force. Yet, they must compete with their larger competitors in the same business landscape. But how?
The answer is – managed IT services!
Managed IT Services
Managed IT services equip SMEs, and even large enterprises, in some cases, with the arsenal they need to fight the competition war in the increasingly hostile business landscape.
The benefits of outsourcing IT to managed services providers are aplenty:
High Availability of IT Systems

Specialized Talent

Latest Technologies

Predictability in Services

Legal Compliances and Security

Level Playing Field Against Larger Businesses

Efficiency and Productivity
These benefits make managed IT services indispensable for SMEs. However, businesses can realize those benefits only when they choose a trusted, reliable, and competent managed IT services provider as an IT partner. Here are some of the many reasons that make AsiaPac a dependable success partner for businesses looking to outsource their IT.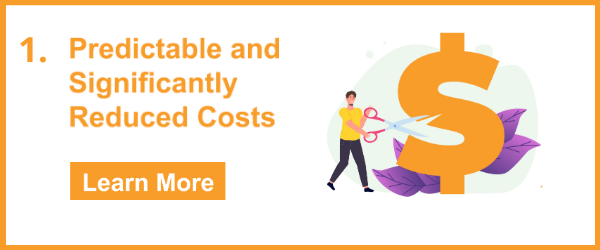 The IT department has numerous cost centers – hardware, software, services, maintenance, and much. The organization must often purchase new systems, manage corporate security, secure its data, and do much more. Not to mention talent acquisition, training, and upskilling. Then there are peripheral costs, some of which entirely unpredictable.
A managed IT services provider like AsiaPac eliminates a bulk of these capital expenditures and replaces them with a fixed monthly cost that suits your organization's unique requirements. No unexpected costs. No budget overflows.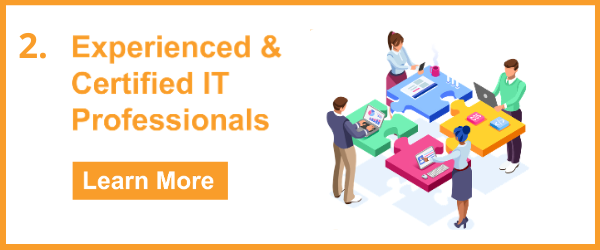 64% of the global executives surveyed in a study report that lack of skills is negatively affecting their ability to innovate.
Lack of access to qualified and experienced talent is a worsening problem across all the cutting-edge areas, owing to the rapid pace of technology evolution. Very few organizations can find the specialized talent they need, and at enormous costs. At the SMEs, the story is quite bleak. Without the resources to outcompete their larger competitors in the job market, they are forced to make do with "under-skilled" staff or give up on their innovation dreams.
For such organizations, a competent managed IT services provider like AsiaPac can be a gamechanger. AsiaPac is home to a class of highly-skilled, specialized, and much-coveted talent. As they handle multiple clients simultaneously, their skills and expertise become drastically cost-efficient to each of them. Our staff come with top industry certifications and have the necessary experience to tackle any IT challenges thrown at them.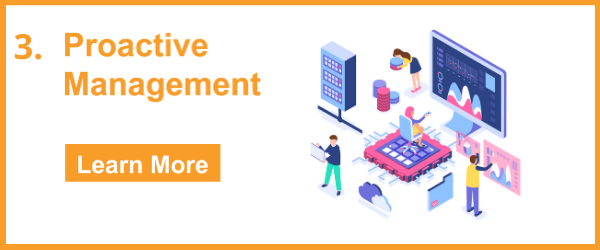 Swift troubleshooting, in the event of IT mishaps, is an admirable service feature. However, the best managed IT services providers work relentlessly to prevent the mishaps from occurring in the first place.
AsiaPac's proactive monitoring, preventative maintenance, and far-sighted approach identify potential IT problems in the making and tackle them before they explode into disasters. In the rare event of an IT issue, our swift and expert response minimizes the disruption, risk, and downtime it causes to your operations.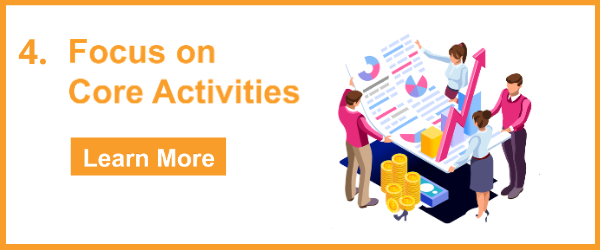 When businesses outsource all their non-core IT operations to a trusted partner like AsiaPac, the biggest benefit they get is a peace of mind.
Their IT staff can finally escape from all the non-revenue-generating activities and can instead direct their focus on what's really important for the organization – innovation, customer experience, product development, superior service delivery, and the list goes on.
It's hard finding high-quality talent as it is; SMEs cannot afford to squander their best IT talent on non-critical activities that do not contribute to the organization's revenue. It's high time they maximize their ROI from their investment in IT talent.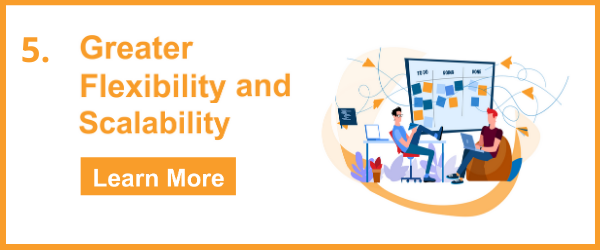 IT infrastructure and systems are, more often than not, complex, tedious, and time-consuming to implement, not to mention expensive. They can take anywhere between a few months to a few years to set up and be fully functional. Yet, the drawn-out timeline does not guarantee success. The digital transformation journey is often met with failures. That is why smart businesses prefer to start small and then scale as per their needs.
The best managed IT services from AsiaPac offer highly flexible services that allow clients to scale their IT infrastructure and operations seamlessly. Whether it's to accommodate a rapidly growing customer base, seasonal changes in demand, or sudden surges in customer activity, the best service providers are equipped to handle them with zero disruption to the operations of their client.
Conclusion
To learn more about how AsiaPac can take ownership of your IT operations, reduce your non-essential responsibilities, and make your organization more efficient, productive, and competitive, get in touch with us.
Tags: Digital Transformation, Managed Service,
Other blog posts you might be interested in: