HPE GreenLake Bundles: Hybrid Cloud As-A-Service Made Affordable and Accessible
Published on 22 June 2021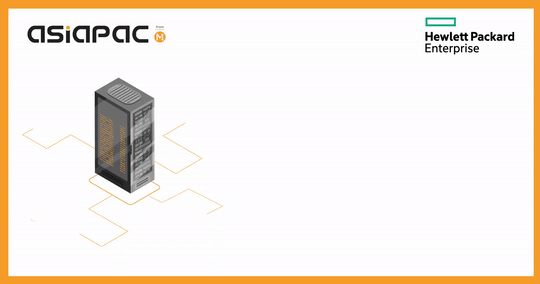 According to a Techaisle study, hybrid cloud adoption is the highest among midsize companies. At 49%, they occupy the lion's share of hybrid cloud adoption. Small businesses trail behind closely at 35%, and the large businesses account for only 20% of the hybrid cloud adoption.
These numbers clearly have a story to tell. Hybrid cloud adoption allows businesses to continue to leverage their legacy systems while taking advantage of the cloud's benefits. For instance, hybrid cloud services offer businesses the seamless scalability, flexibility, and cost savings of the cloud infrastructure, alongside the enhanced security that comes with on-premises infrastructure.
For small businesses, it also lets them test out the cloud before embarking on cloud transformation projects. For large businesses, a hybrid cloud strategy keeps the costs low vis-à-vis the cloud-only option and gives them a greater degree of control over their data storage.
Businesses of all sizes benefit from a hybrid cloud strategy. However, the above-mentioned report indicates that hybrid cloud adoption increases when businesses transition from small size to midsize. Evidently, this is not a question of intent; the intent to transition to hybrid cloud exists, but small businesses, in particular, are unable to do so. Why?
bb
Challenges to Hybrid Cloud Adoption
The challenges facing small businesses to hybrid cloud adoption are many. However, most of them can be broadly classified into two groups:
1.    
Skill and Expertise Gaps
Hybrid cloud brings together tools, technologies, and tech stacks that don't necessarily "speak" to each other. Compatibility issues are common, and resolving them requires expertise. Most small businesses do not have the skills and expertise needed to do that and rely on hybrid cloud providers. Naturally, that's not an ideal situation for any business. Lack of in-house expertise throws up several problems with hybrid cloud adoption:
Compliance issues

Lack of readiness for data migration

Governance problems

Lack of redundancy

Data security

Poor visibility and control

Poorly defined SLAs
2.    
Financial Challenges
Managing costs in the initial stages can be challenging for businesses foraying into the hybrid cloud. Staff, who are used to consuming on-premise infrastructure, may inadvertently end up consuming too many cloud resources if they are not careful. Overutilized cloud capacity and burgeoning costs are common issues with cloud adoption, and they hold true for hybrid cloud services adoption too.
bb
Overcoming Hybrid Cloud Challenges with HPE GreenLake Bundles
A successful hybrid cloud strategy helps businesses reduce costs, improve their responsiveness to market changes, and fast-tracks their digital transformation.
Here's how HPE GreenLake makes all of this possible while overcoming the common challenges inherent to hybrid cloud adoption:
·      
HPC-as-a-Service Model
HPE GreenLake's HPC-as-a-Service model completely packages the technical complexity of hybrid cloud projects and ships it out to the hybrid cloud provider, AsiaPac. From setup to configuration to support, everything is handled by the hybrid cloud provider, AsiaPac, while businesses get an integrated interface that lets them utilize on-premises and cloud services seamlessly.
The infrastructure is fully managed and can be run on-premises or in a colocation facility, as per the business needs of each client.
·      
Everything is Pre-Built
The software, storage, and networks are all purpose-built for the business's needs. An integrated self-service portal lets businesses configure their workloads across both on-premises and cloud environments. Businesses get enhanced flexibility in choosing the size, type, and elements of their hybrid cloud infrastructure.
More importantly, even the scope of work is predetermined to eliminate uncertainties. The solutions, deliverables, growth increments, hardware support services – everything is predetermined, so businesses know exactly what they are getting.
·      
Hybrid Cloud Infrastructure Bundles – Packaged for SG Market
HPE and AsiaPac has made it easy for businesses to make staggered investments into the hybrid cloud to meet their evolving computing and storage requirements, especially in Singapore. All service bundles come with standard offerings:
a) 36 Months HPE GreenLake Contract
b) Standard HPE GreenLake Terms and Conditions
c) Budgetary Lease Rate
d) Pre-Built Non-Customizable Scope of Work
Here's the complete list of the hybrid cloud bundles available for Singapore businesses:


The HPE GreenLake bundles offer several additional benefits like rapid time to market, a highly cost-effective hybrid cloud adoption path, pre-designed popular configurations, highly flexible (as small as 1 node) solutions, and complete scalability.
 bb
Start at A Relatively Low Price with OPEX Model
The cost-effective HPE GreenLake bundles make it possible for businesses to experiment with a hybrid cloud strategy for incredibly low prices, starting at SGD 889.
Having a HPE GreenLake Hybrid Cloud model allows you to take complete advantage of the cloud, alongside your on-premise infrastructure. Understand what bundle would best fit your business requirements, take the customized HPE test today.
Tags: AsiaPac Managed Services, Business Continuity, Digital Transformation, Greenlake, HPE, Hybrid cloud, Hyperconverge, Managed Services, Multi cloud, remote workforce,
Other blog posts you might be interested in: