VeritasFocus NBU 8.3: The Multi-cloud Data Protection That Businesses Cannot Ignore Anymore
Published on 17 November 2020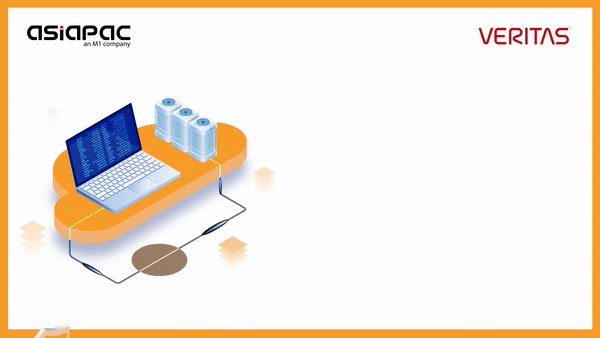 In 2016 alone, 90% of the businesses were victims of some form of cyberattacks. That number is snowballing each year.
Indeed, hackers are growing increasingly sophisticated, and resourceful in their attacks. Today, roughly 55% of all breaches are the work of organized crime groups.
What's even more worrying is that the migration to the cloud has not hampered their activities. In fact, the increased use in cloud service has result in increase in cyberattacks. This year, cloud-based cyberattacks on businesses went up to 630% globally.
Does that mean organizations must reconsider their digital transformation strategy?
Not really!
Cloud and hybrid environments are the future of business. According to research, 70% of The CIOs will have a formal cloud-first strategy and 35% of the mission-critical apps will be cloud-native by 2022.
A 2020 IDC report on Multi-cloud Data Management Strategy has some illuminating insights to share. Naturally, organizations across the world are compelled to devise a multi-cloud data protection strategy that offers them protection and resilience against the growing incidences of inevitable cyberattacks.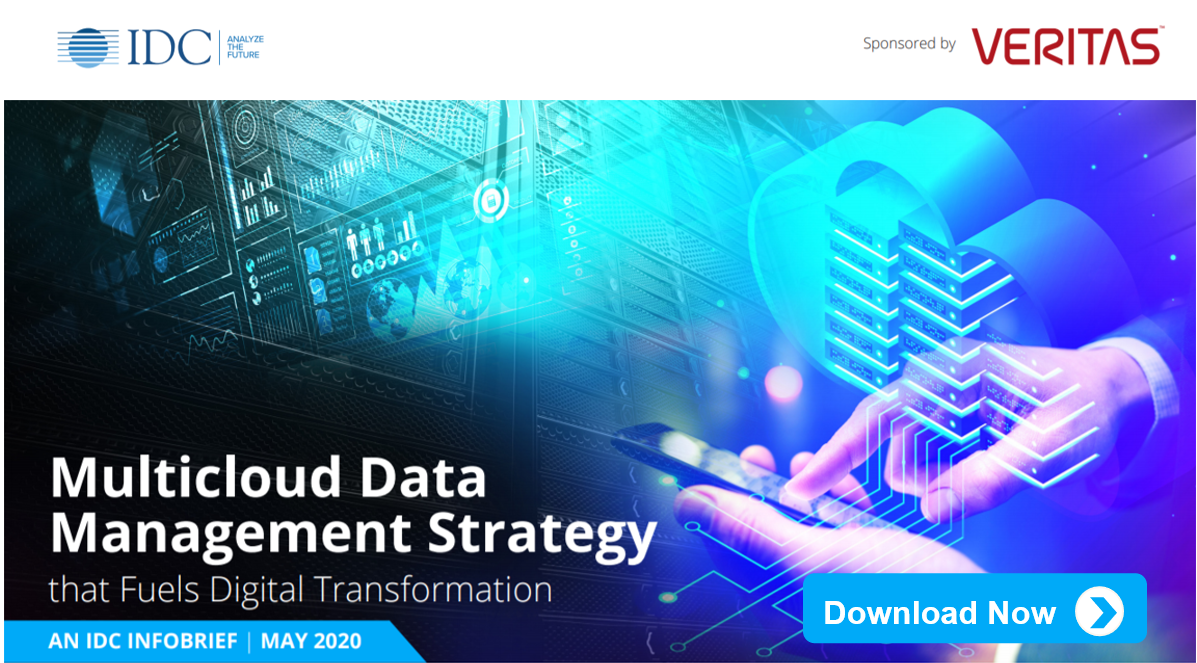 This brings us to the elephant in the room – how do you ensure that your data across different platforms and environments is backed up, secure, easily accessible, and available for quick disaster recovery?
Introducing NetBackup 8.3
The Veritas NetBackup 8.3 is the world's leading multi-cloud protection solution, which is trusted by an impressive 87% of the Fortune 500 companies. That isn't hard to believe considering the unmatched resiliency offered by the solution against highly sophisticated threats. It's hardly surprising that Veritas was named the leader in the 2020 Gartner Magic Quadrant.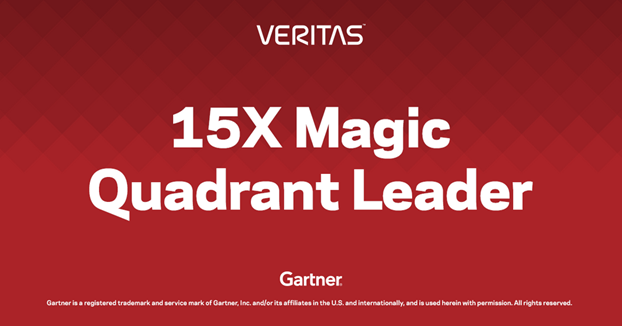 Here are some factors that have made Veritas NetBackup 8.3 the choice of protection among the world's biggest organizations.
1.
Resiliency Against Ransomware
NetBackup 8.3 offers high resilience against ransomware. Firstly, it protects your data integrity against corruption by ransomware. Secondly, it detects and mitigates any applications or tasks that compromise your data security. It also provides a holistic view of your backup infrastructure so that you know the health status of your backups.
Thirdly, NetBackup 8.3's rapid disaster recovery features allow you to recover from ransomware attacks with minimum disruption to your operations.
2.
Multiple Environments Supported
Modern businesses utilize multiple cloud platforms to suit their unique set of needs. To protect their data across all platforms, NetBackup 8.3 comes with multi-cloud support. This allows organizations to protect all their workloads on Azure as well as AWS, two of the world's biggest cloud services providers.
NetBackup 8.3's protection extends even to the hybrid environments, allowing you to secure and protect your on-premises data too.
3.
Enhanced Business Resiliency
NetBackup 8.3 is a drastic improvement over its predecessor's (NetBackup 8.2) capabilities in several key ways. NetBackup 8.3 is designed to offer cloud-native protection with easy integrations and simplified licensing. On top of it, it provides granular control over recovery for cloud-native assets, thereby improving the efficiency with which organizations can restore their regular operations. There are plenty more features that grant businesses significantly improved resiliency against cyber threats.
4.
Automated, Orchestrated Recovery
Automated recovery for multi-tier applications on both cloud and on-premises eliminates the errors and inefficiencies associated with manual recoveries. Besides, added APIs make it possible to optimize both time and resources during disaster recovery.
As a result, the recoveries are automatic, fast, and efficient.
5.
Designed for Business Goals
The unmatched performance offered by NetBackup 8.3 in terms of disaster recovery makes it possible for organizations to achieve their Recovery Time Objectives (RTOs) and Recovery Point Objectives (RPOs) with ease.
6.
Virtual Environments Supported
Some of the most important features offered by NetBackup 8.3 to virtual environments are agentless backup, instant access to all VMs, and granular data recovery. These features protect your virtual environments, irrespective of whether they are hosted on physical infrastructure or the cloud.
7.
High Scalability
NetBackup 8.3 offers virtually limitless scalability to organizations. Whether you need data protection across hundreds of thousands of virtual environments or need automated recovery capabilities across several cloud environments, NetBackup 8.3 can handle it all with ease.
These are only some of the powerful features offered by NetBackup 8.3. Other features include agentless architecture; native plugins for vRealize Automation, vRealize Orchestration, VMware vCenter, and Service Now plugin; SLA-driven compliance management; multi-SLO compliance; and much more.
Explore the Full Potential of NetBackup 8.3
Veritas NetBackup 8.3 is loaded with powerful features that help organizations of every size, in every industry protect and secure their data across a multi-cloud environment while improving its accessibility.
To learn more about NetBackup 8.3 and how it can help your organization protect its data against malicious individuals and groups online, get in touch with AsiaPac.
As a Veritas Platinum Partner, AsiaPac will perform an of your organization's unique requirements and recommend you the right multi-cloud data management strategy.
Tags: Automated Recovery, backup, Business Resiliency, Cloud, Cloud Backup, Data Management, data protection, Disaster Recovery, Hybrid cloud, Multi cloud, Netbackup, Netbackup8.3, Ransomware Protection, Recovery, Veritas,
Other blog posts you might be interested in: